Welcome To Water In Motion
Company Profile:
Cape Town Water Features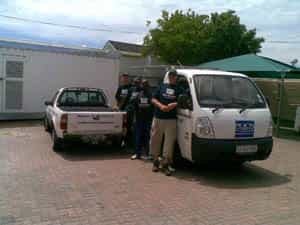 Water In Motion was created in 2008 and has established itself as the leading Cape Town Water Features company specializing in indoor water features, outdoor water features and ponds. Owned and lead by Clive Giliomee, who has been involved in the building industry since 1992, through his knowledge of construction and passion for water, Water In Motion was born.
Cape Town Water Features
We pride ourselves as being a turnkey company, undertaking the project from design through to completion and commissioning, with a "hands on" approach, treating every job, no matter the size, with 100% attention to detail. Unfortunately, we don't do swimming pools and advise clients to hand that aspect over to the experts in that field.

We specialise in custom designed water features for a wide range of clients, from the residential client to the Architect entrusted with the clients dream water feature and ensure that each individual client has a water feature as unique as they are.
If you have a Builder, Landscaper or Interior designer working on your project already, we simply join the crew and work with them.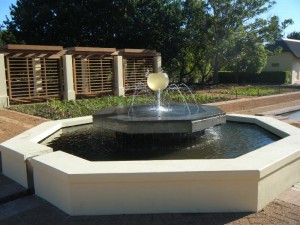 In last few years with the introduction of sustainability into the construction industry, we have been constantly looking for more sustainable methods and products to use in our water features, i.e. recycled products and more energy efficient pumps and equipment. We have introduced plants and gravel beds in ponds to create a natural bio filter, to maintain clean water in ponds too.
From the beginning stage of a Consultation to the Commissioning an Operation Manual handover at completion, our aim is to provide the client with a custom water feature and 100% service satisfaction: resulting in an awe inspiring end product that will stand the test of time and bring joy without end.
So if you are in the market for a simple water feature or something different from the norm, simply give Clive a call
083 227 5950
or click here to
contact us
. Please feel free to visit our
Facebook
page.
Garden Water Features – Clive and his team artfully transformed our garden into a soothing symphony of Water in Motion while maintaining the harmony of our surroundings.

Contact Water In Motion | Facebook